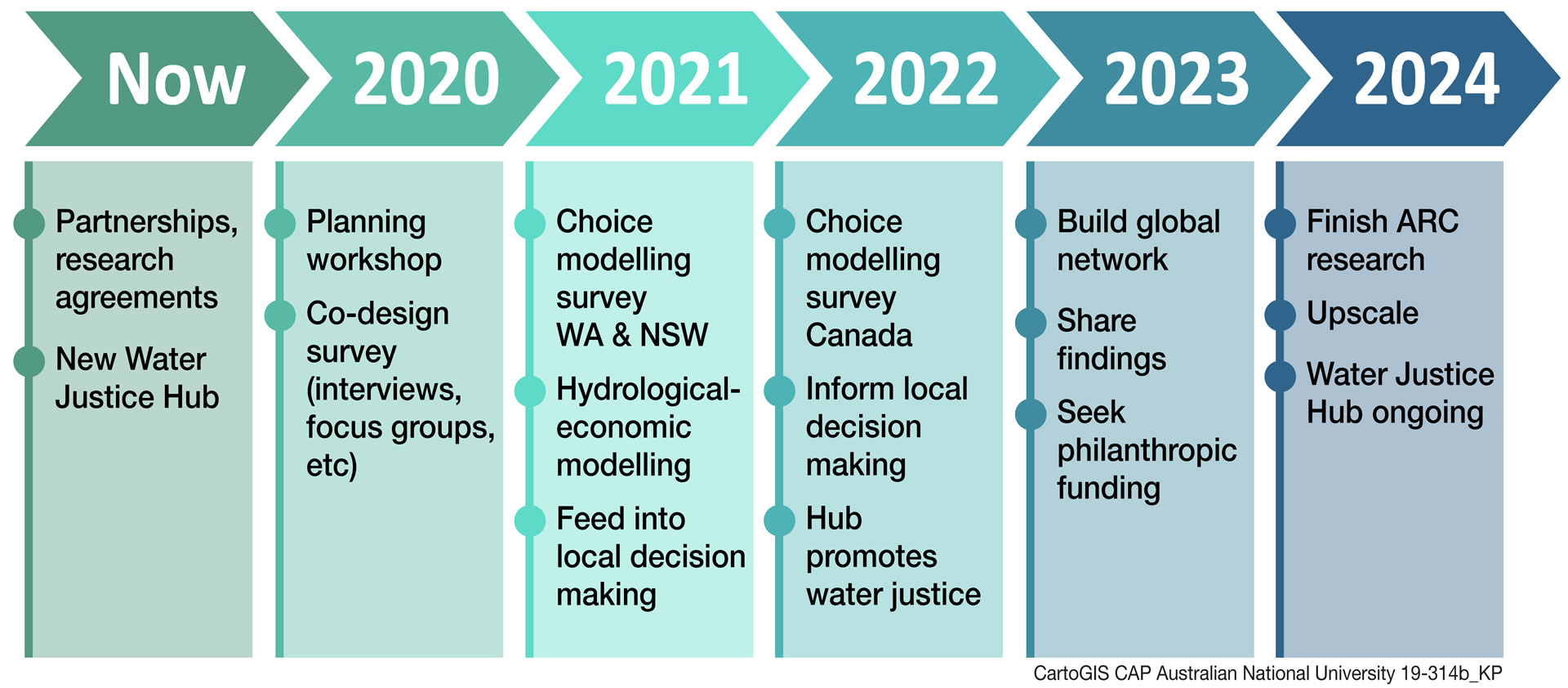 The Water Justice Hub's director, Professor Quentin Grafton was  awarded an Australian Laureate Fellowship from the Australian Research Council (ARC).
The 5 year ARC research project aims to value water and support resilient decision-making for water justice. Its significance is to provide missing socio-cultural-environmental values of First Peoples water, the absence of which means Indigenous demands for water justice are frequently ignored.
Project outcomes will support resilient and evidence-based decision-making. The key benefit is a sustainable Australia through: first-ever conjoint socio-cultural values of First Peoples' water; transformative decision-making to account for Indigenous values and risks (such as droughts); and a Water Justice Hub to create a generation of scholars in integrated water valuation, resilient decision-making, and Traditional Water Knowledge.
Professor Grafton said a sustainable Australia could only be achieved by recognising water's economic, environmental and socio-cultural value – including the values of First Peoples.
"Water is life; for people, our communities, our environment, our economy and our nation," Professor Grafton said.
"So properly valuing water, and reallocating it when necessary, is crucial to avoid catastrophic costs and recovery after droughts, and to ensure a sustainable water future for all Australians.
"This project aims to rethink how water is valued, used and governed in Australia."
The Water Justice Hub has been launched and the research will begin in 2020.