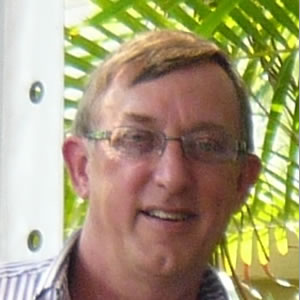 http://triplebl.com.au/expertise/consulting-expertise/index.html
Paul Marshall holds an Advanced Diploma in Land Management
and a Master of Environmental Science (Research). His professional career has combined a passion for conservation and sustainable natural resource management and support for social justice and land rights for Aboriginal Australians. With over 25 years' professional experience in the Landcare, Bushcare and Catchment Management sector managing an extensive suite of complex small- and large-scale riparian rehabilitation projects, many of which involved 'wicked challenges', Paul earned 'Landcare hero' status on Landcare Australia's honour list. His Master's thesis 'Strengthening biodiversity: examining volunteer engagement in local government community nurseries' extended upon this work.
Paul has worked closely with Aboriginal communities, organisations and senior Aboriginal elders for over 30 years, principally in the Kimberley region of WA, supporting culture and conservation economies including Aboriginal tourism, bush food and traditional medicine development. His award-winning Aboriginal oral history of the Kimberley 'Raparapa' was published by Magabala Books and remains a best seller. Paul continues this Aboriginal community support work through his consultancy company Triple BL Consulting, in combination with his work supporting Aboriginal water rights initiatives.